Explore The Crystal Clear Waters Of Islamorada FL
As you drive down the highway here in Islamorada, both sides of the road have one amazing thing in common, the water! There is no shortage of water activities here to choose from but Snorkeling is a favorite and must do for many folks.  Snorkeling can be very intimidating for all ages especially if not being a strong swimmer or don't have any prior snorkeling experience.  Not to mention your safety is very important to us all.
Here at IBT we understand that and we cater our trips to your abilities, unlike some larger operations that might just toss 50 people in the water on the reef and hope for the best.  Starting off with some very simple shallow water snorkeling, learning how to use the gear correctly, and getting comfortable in the water is our first priority. Once you can show some proficiency the possibilities of seeing the reef are feasible and your overall snorkeling experience is much more enjoyable. We provide all necessary snorkel gear as well as life vests so you can feel safe and enjoy the underwater view. There are many reefs to visit including the Alligator Lighthouse.
However, the weather does not always allow for safe snorkeling conditions on the oceanside, therefore sometimes we are forced to snorkel on the bayside which doesn't offer the same experience as the reef but does offer it's own very unique ecosystem in itself and a chance to get wet regardless. The bayside snorkel trip is the best way to introduce kids and beginners alike to the saltwater underworld.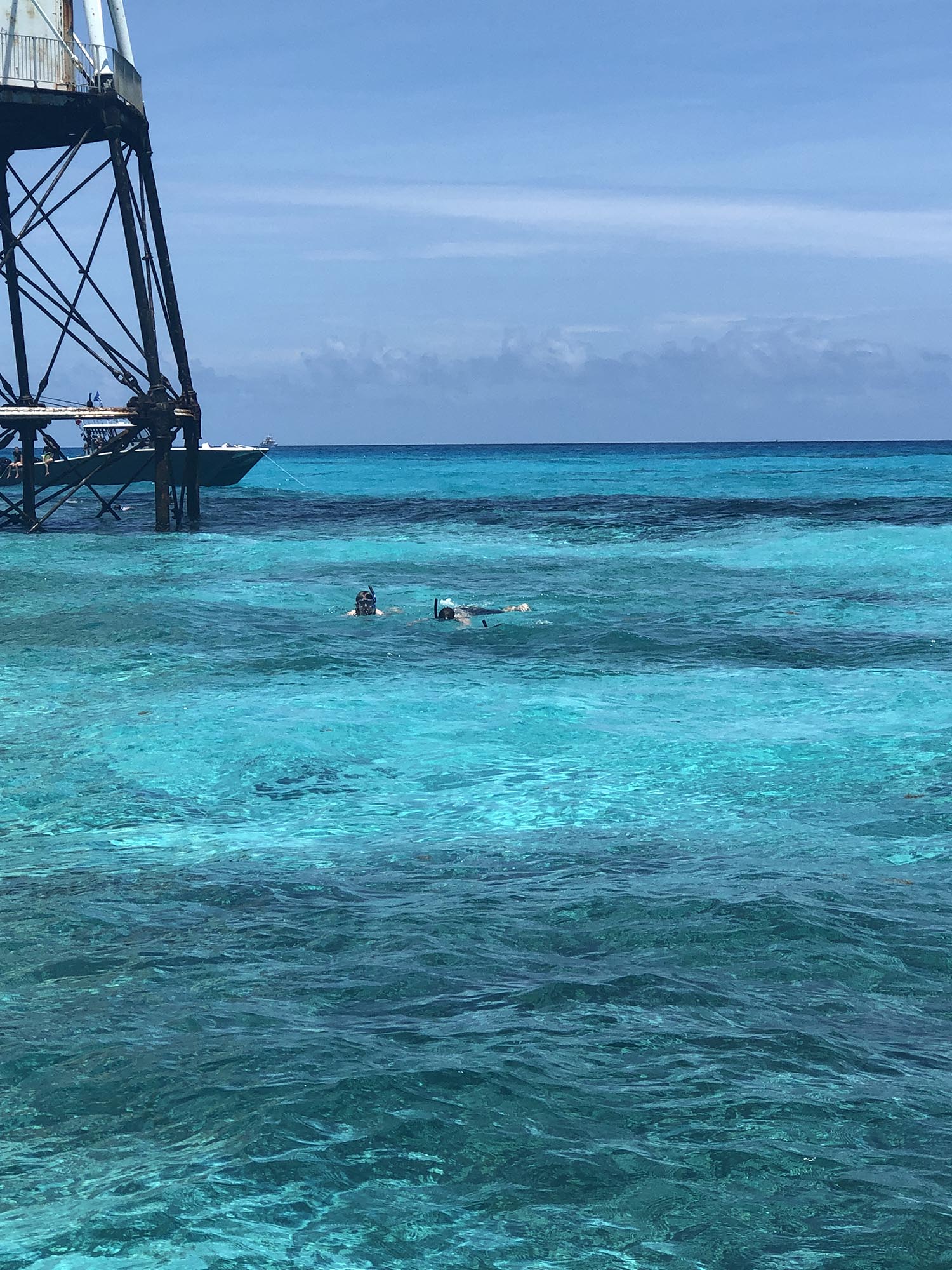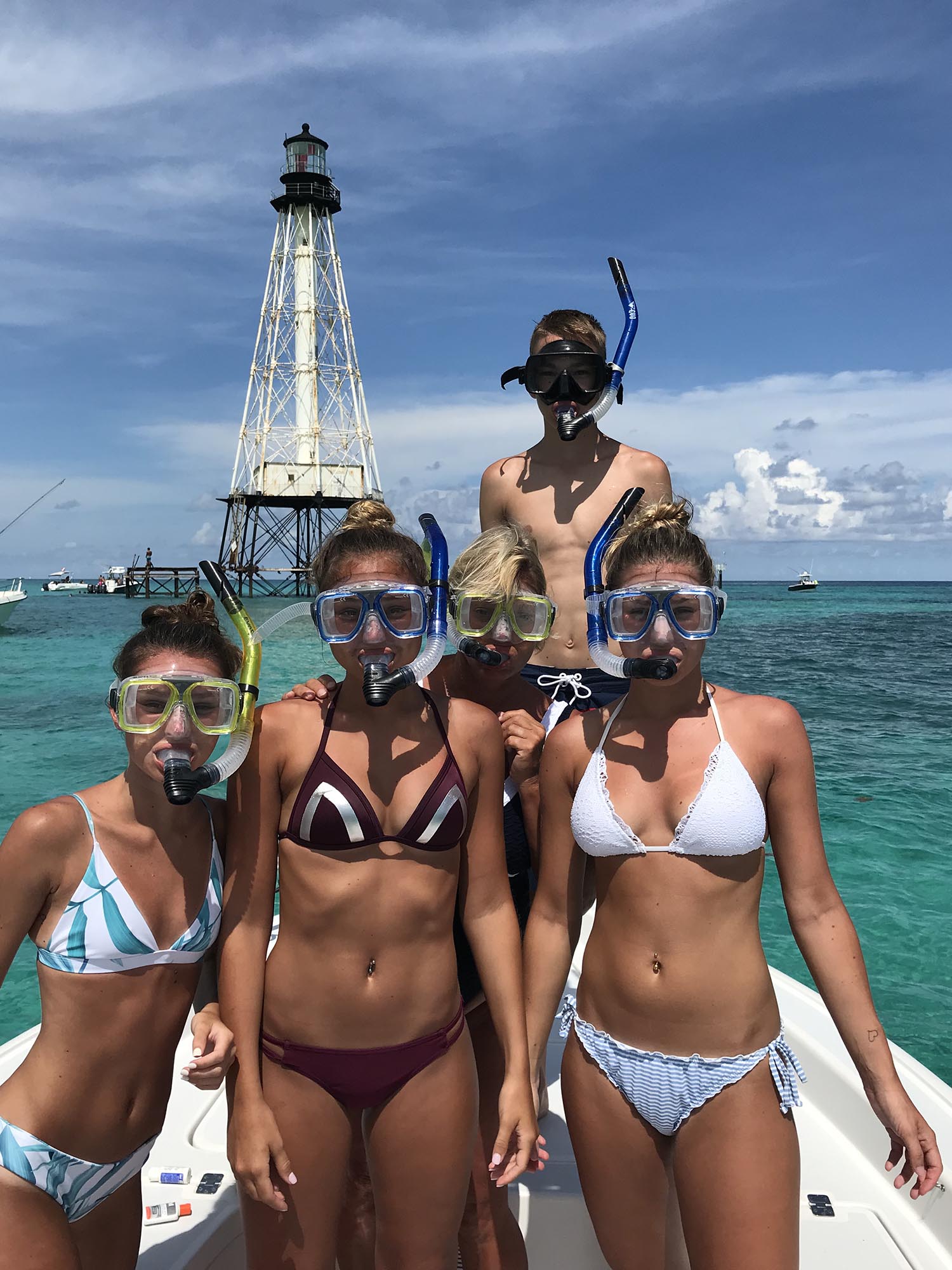 We can accommodate up to 6 guests on all of our boat tours, and all tax is included within our pricing.
2 Hours: $325
3 Hours: $425
4 Hours: $550