At Islamorada Boat Tours, we take pride in exceeding customer expectations. Capt. Sarah loves spending time with her clients educating them about conservation efforts, the history of Islamorada, our wildlife, all while showing them a good time out on our beautiful water!  
Our 22 foot Stingray Deck Boat is complete with full shade, island tunes, an iced cooler for your food and drinks, and endless seating options for your group of up to 6 people. Whether you're on an eco-trip, sunset trip, or snorkeling in our crystal clear water you can rest assured that you will experience a luxurious, comfortable ride while on your adventure with Islamorada Boat Tours!
We are located at the beautiful and private Angler House Marina, MM 80.5, bayside, directly across from the Midway Cafe. AHM offers a cash tiki bar, heated pool, clean restrooms with showers and is very family friendly as well. Many folks find themselves staying to enjoy the property after touring with us. AHM also offers some very unique lodging with custom houseboats on the property. AHM is also home of the Florida Keys Fun Fishing Team, Islamorada's favorite family fishing charter!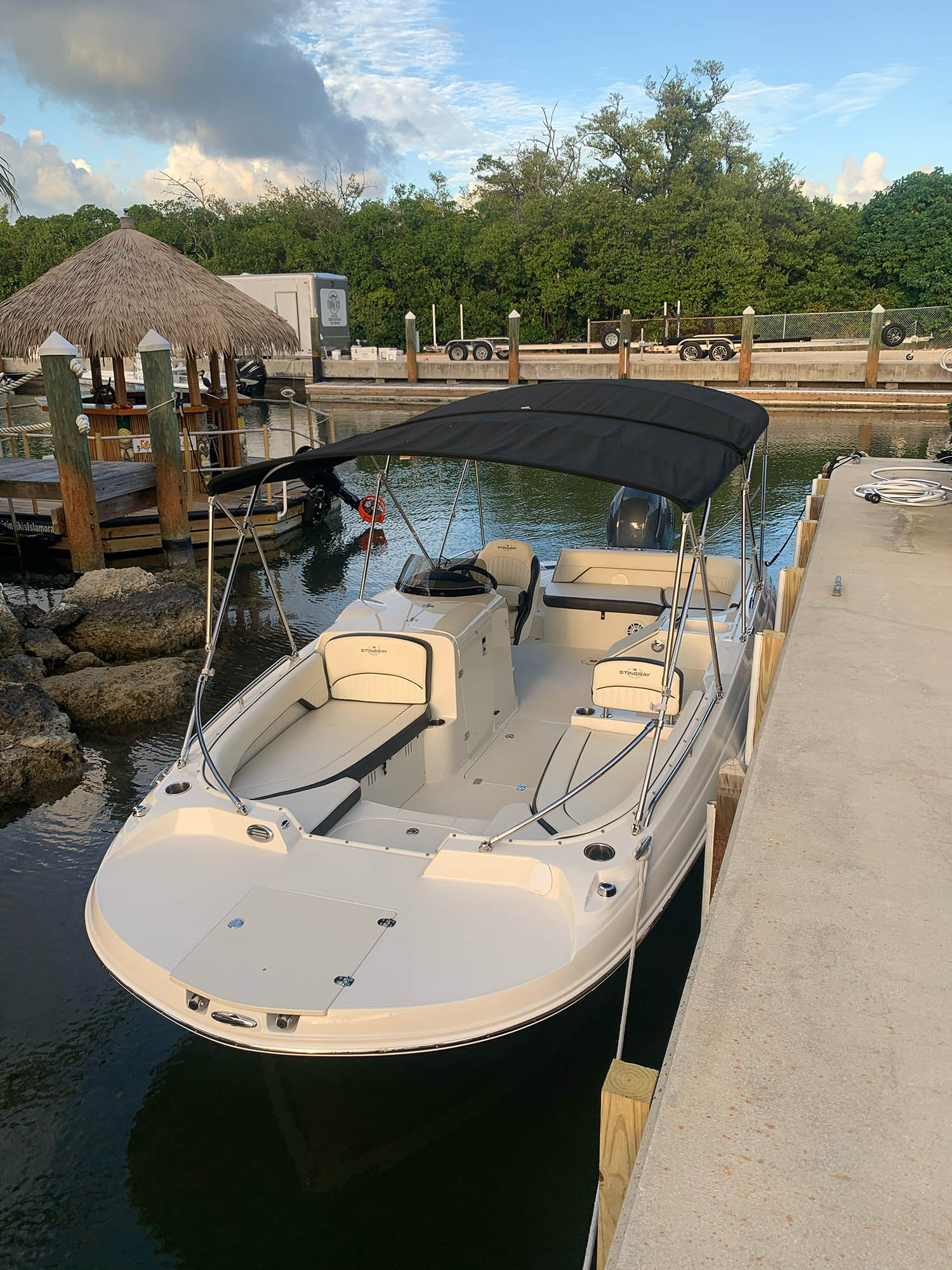 What a relaxing way to spend a few hours of your day with the family in Islamorada!
Our kids loved Capt. Sarah and had a blast on the snorkel tour!
What a perfect way to end our stay in Islamorada. Will be back next time with the kids!
Theres a lot to be said about service like this. My gf and I booked a trip out with capt Sarah. She was very knowledgeable about the local area and overly accommodating. This isn't your average sight seeing trip with 30+ people on a boat. This is a one on one guided tour for whatever you want to do out on the water. Capt Sarah met all our requests and ensured us the day was really ours. From the sandbar to the reef we relaxed, listen to our favorite tunes, had drinks and snorkeled in the clear blue water that most dream of. Truly the perfect romantic day on the water and if that wasn't enough the sunset was breathtaking!
The boat is brand new, spotless and extremely comfortable. There is plenty of room to move about and lay out.
From the second you walk up you will understand why this is an unbeatable trip. Its a private marina with a pool, lounge and tiki bar. None of this is open to the public! They let us know upon booking we are welcome to stay the day and enjoy the amenities. I can say first hand you will not be disappointed. Thank you for these memories Capt Sarah.